Contributed/Collaborated Post:
Taking your dog out for a drive is possibly one of their favorite things to do. They quickly learn that when it's time to jump in the car that they're off on an adventure with their human friend, most likely to the best walking spots or dog parks in town. But keeping your car clean can be a struggle when your furry friend is often in and out--here are some tips for keeping on top of things.
Keep a spare towel in the back
After particularly wet or muddy walks, towel drying your dog and wiping off as much mud as possible before they get back in will save you a job when it comes to cleaning your car!
Keep them contained
This is important for their safety, as well as preventing your car from getting messy. Where you contain your dog in the car will depend on their temperament, your preference, the length of journey etc. For example, some very excitable dogs may need to be confined to a crate in the trunk to keep them settled and out of mischief. Other dogs might do well sitting in the back, if you buy them a bed specifically for the car they can sit in there and you can clip their harness onto a dog seatbelt. Some dogs love sitting up in the front and even sticking their head out of the window. If this is your preference then you could buy a cover that completely goes over the seat to protect from mud and scratches, with a blanket on top which you can throw in the wash when needed. Again, a doggy seatbelt will keep them in their place.
Vacuum well
Regardless of what else you do, you'll need to regularly vacuum your car when you travel with your dog to prevent the buildup of hair, dander and mud from paws. The infographic below explains the best way to go about it: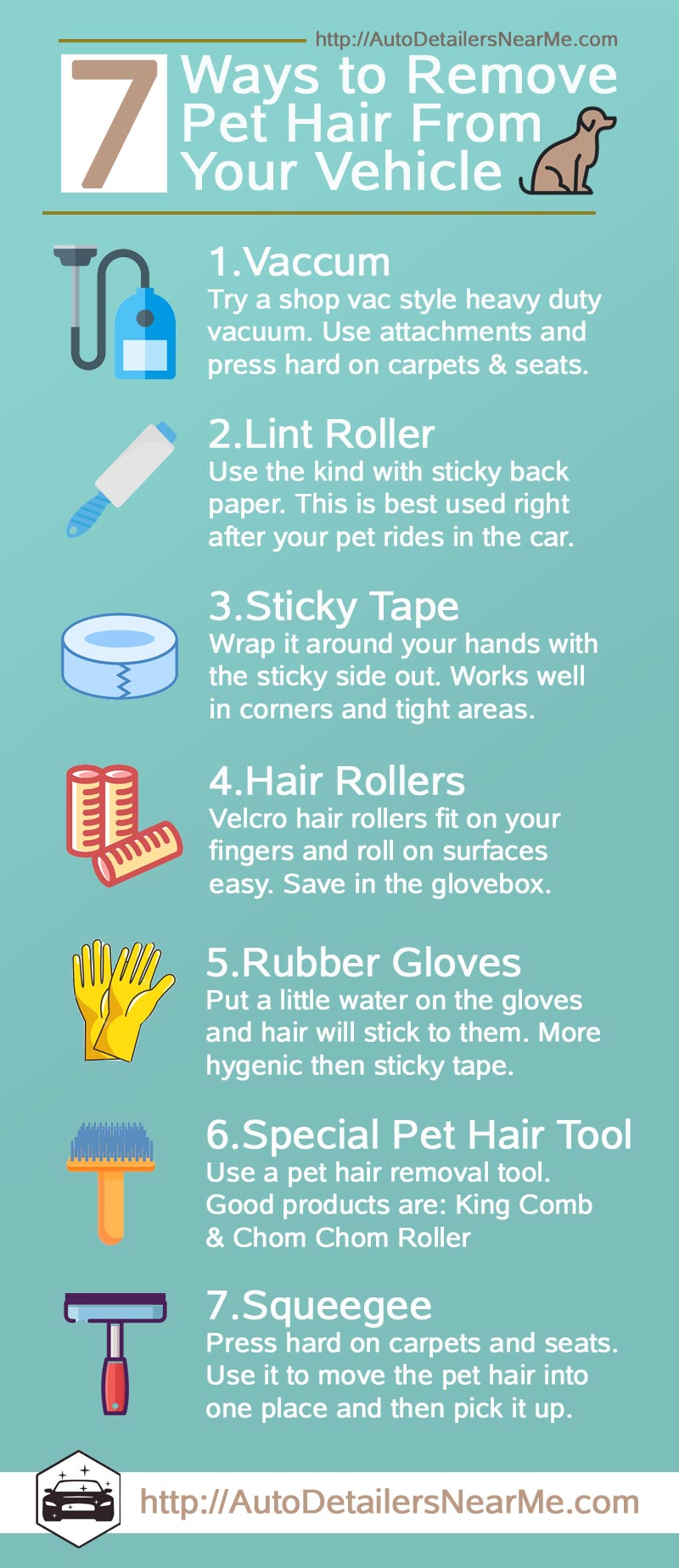 infographic by
https://autodetailersnearme.com